Makenzie is a student at Marshall University who has always had a passion for healthy living. As an instructor for Tailwind, she focuses on bringing a fresh and fun twist to her classes, while ensuring her students feel a sense of accomplishment after their workout. She believes in leading others to find their inner strength
,
and encourages them to push beyond their limits with love and compassion. Makenzie's love for exercise was amplified when she found Brown Dog Yoga during her Senior year of high school. She completed the Brown Dog Yoga Teacher Training Program in 2017 and hopes to inspire others to achieve their dreams and goals, and encourages them to push beyond their limits with love and compassion.



Ray Frye
Ray is a dedicated dad of twin girls, a healthcare executive, and on of Tailwind's charter instructors. Ray takes a personal approach to cycling citing a quote from Maya Angelou as an influence when constructing his rides, "I've learned that people will forget what you said, people will forget what you did, but people will never forget how you make them feel." Ray encourages riders to make each class their own and focus on the needs of their mind, spirit and body as they cycle through the opportunities and challenges of everyday life. Ray enjoys an active lifestyle as an avid runner, yogi, and cyclist. A resident of Proctorville, Ohio with a successful career as an executive at Lab Corp, Ray believes in the importance of building a strong community that begins with the health and strength of the individual. His goal is for each cyclist to leave class feeling inspired and accomplished.

Sarah Hood
Sarah Hood is a recovering news reporter/anchor, who graduated from Elon University in 2009. She has always been interested in physical fitness, specifically falling in love with yoga at the young age of 14. Since leaving her news career, Sarah has become a cycling and barrè instructor, as well as a registered yoga teacher through the first Brown Dog Yoga RYT-200 program. She is so excited to be a part of the Tailwind Indoor Cycling family.


Larie Lynch

After giving birth to her beautiful daughter, Larie decided to embark upon an indoor cycling journey and has been hooked ever since! Time is a precious commodity, so Larie helps her riders put passion and purpose into every push and pull of the pedal stroke. Her classes are about finding your limits and then pushing past them. Her playlists include every genre from rock, funk, electronic, and hip-hop to guilty-pleasure pop hits. Larie is a certified barre instructor and graduated from Brown Dog Yoga's RYT-200 yoga teacher training program. Off the bike, you can find her with Wade and Baby Violet enjoying the good vibes and cuisine at Backyard Pizza and/or Blacksheep Burritos.

Miranda Mullins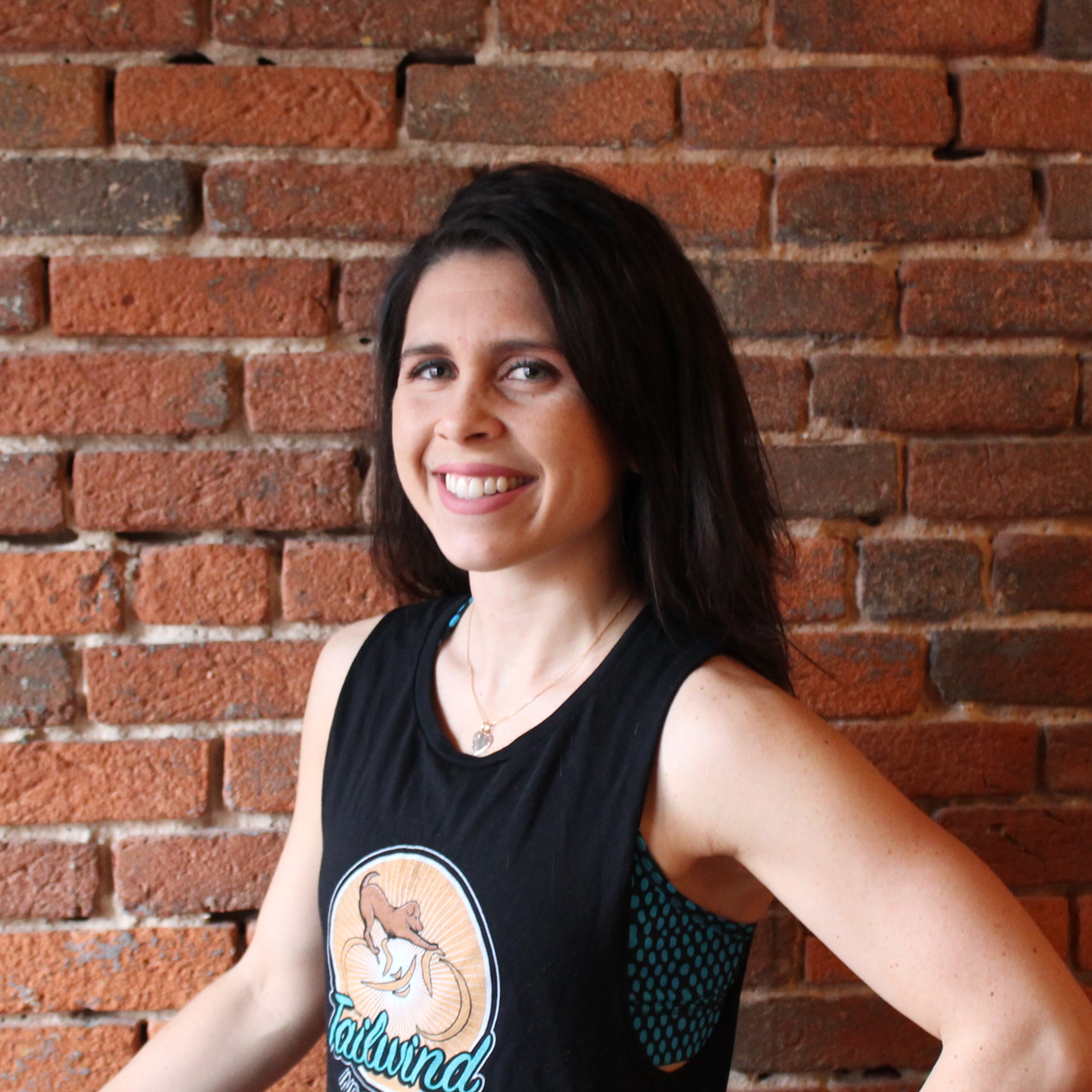 Miranda is a loving local who has found in passion in helping others achieve healthier and happier lifestyles. Before her love for indoor cycling evolved, Miranda has connected with students while teaching yoga and barre for the past several years at Brown Dog Yoga. She looks forward to transferring her fun and goofy energy to Tailwind Indoor Cycling by inspiring students to push themselves, sweat hard, and have loads of fun.
Tomi Weber

Tomi Weber is a 1979 graduate from Marshall University and is a partner in the Huntington accounting firm of Hess, Stewart & Campbell. She has been an avid fitness fanatic for over 40 years. She is an avid tennis player and runner. She fell in love with indoor cycling as a complement to her current fitness regimen, and loves that anyone (all ages, shapes and sizes) can participate. She's been married to Phil for 35 years and has two children, Matt and Catherine.